Jamaica has for years been regarded of as one of the ideal vacation spots in the Caribbean. The unspoiled beauty of the landscape, warm turquoise waters, and white sandy beaches provide the perfect escape for tourists (especially during the winter when it's super cold in their homeland).
There's plenty to do here from hiking to cliff jumping – you won't ever run out of options. And with all the different attractions on the island, you'll probably need more than a week to experience them all.
Montego Bay, Negril, and Ocho Rios are the main tourist hubs, and you'll find most of the fun activities here. While we spent time debating which attractions should make this list, we've narrowed down 5 of the ones we think you MUST experience while you're here. For a full list of all the places you can click here.
1. Dunn's River Falls – An Adventure for the Family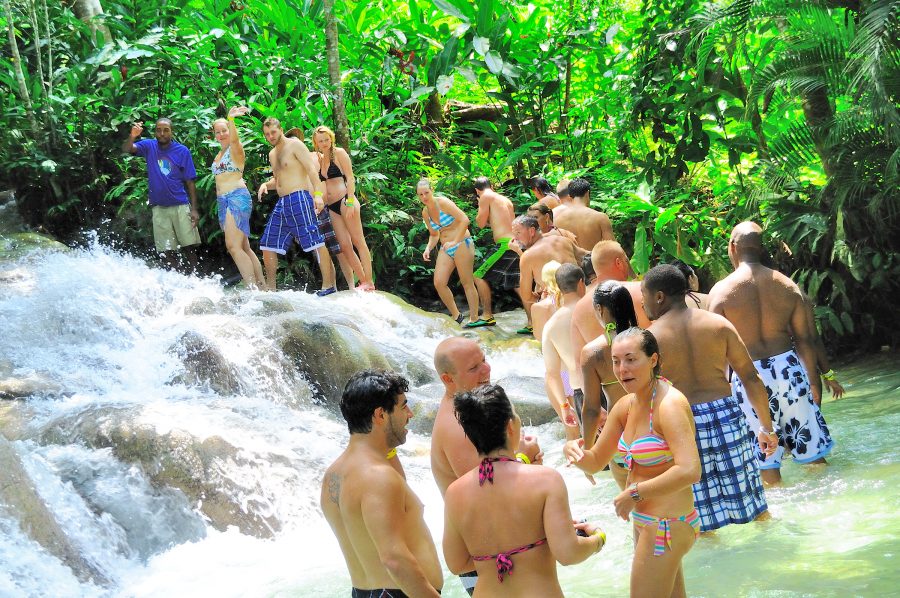 This
waterfalls attraction
easily makes number 1 on the list. It's a famous national treasure which sees thousands of tourists yearly. The water from the falls flows over rocks and deposits itself directly into the sea (a marvel to take in). Above you, trees form a canopy having you believe you're in an off-the-map rainforest.
Visitors here can climb the falls from bottom to top and experience the thrill of navigating rocks and dipping themselves into the cool and refreshing water. Don't worry; guides are on hand to help guide your steps to the top. We recommend that you wear water shoes as the rocks can be a bit slippery.
If you're traveling with kids, there's a little water park made specifically for them (just in case they're intimidated to climb the falls).
2. Rafting on the Martha Brae or Rio Cobre River
Rafting has long been an activity that tourists and locals alike enjoy. It's relaxing, and you get the chance to take in the beautiful scenery while sitting on a man-made bamboo raft. The tour guides come highly skilled and are friendly. Feel free to strike up a conversation and learn more about the area and surroundings. The rafting tour is just as much fun when done by yourself, but it's even better when you experience it with someone else.
3. Mystic Mountains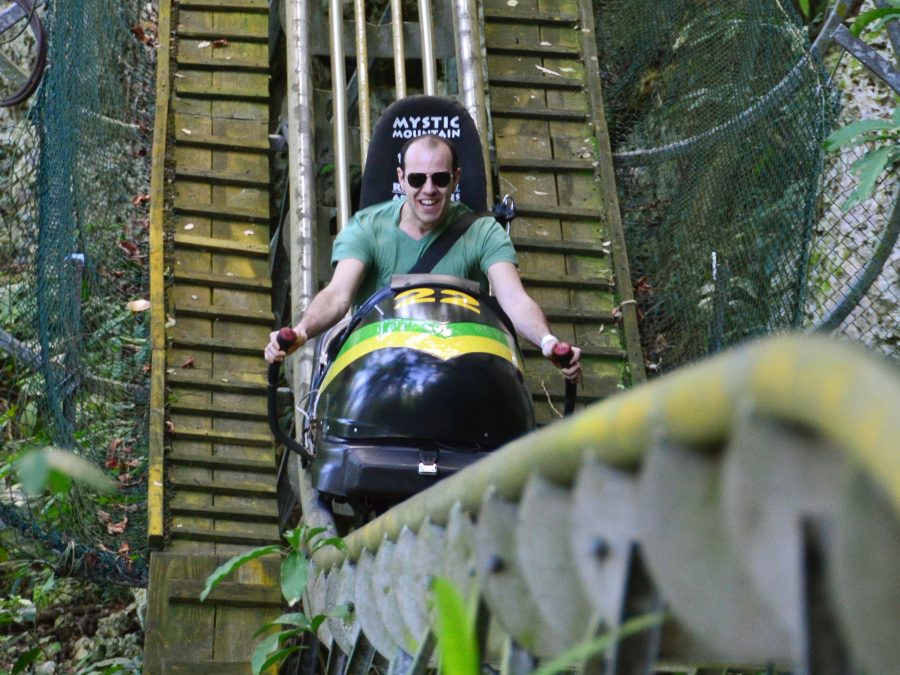 Another top attraction found in Ocho Rios is mystic mountains. Here you can get a birds-eye view of the town as you go up in the air courtesy of the sky explorer. Adventure seekers will also enjoy the zipline tour which is a heart-thumping experience in itself. The main draw to the area though is the bobsled ride. On it, you take the controls and glide through the track at your comfort speed.
4. Doctor's Cave Beach
Fancy a relaxing day on the beach? Perhaps you want to spend a few hours just chilling in the Caribbean Sea. There's no place more perfect for this experience than Doctor's Cave. At this private beach, you can rent an umbrella and enjoy a snack while soaking up some sunshine. The tranquility it provides is perfect.
5. Blue Hole in Ocho Rios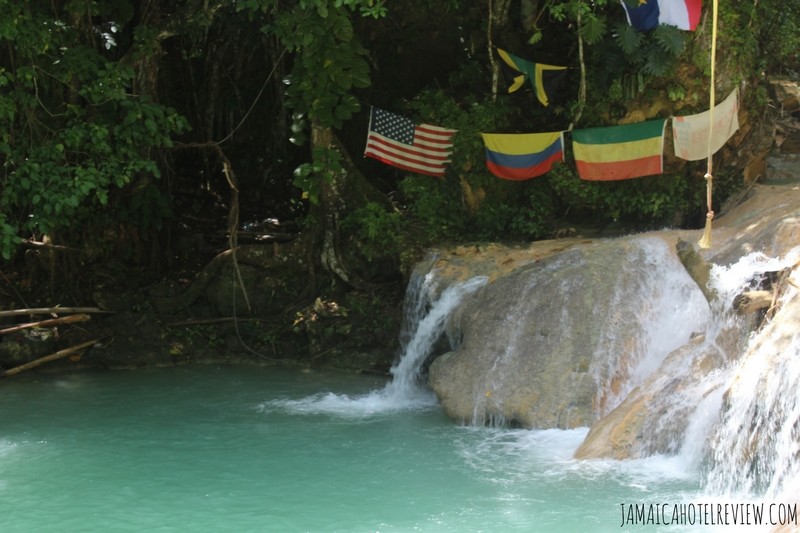 Blue Hole is a little bit "out of the way," but worth the trip and experience. Set in a picturesque setting, visitors take turns diving off into the natural water holes. Just like Dunn's River Falls, the rocks here can be a little bit slippery, so water shoes are recommended.
Well, that's our top 5. Now, of course, this isn't an exclusive list. There are so many other places I left off that I feel a little bit guilty.
Here are some honorable mentions:
– Dolphin Cove in Ocho Rios – where you can swim with dolphins among other fun activities.
– Kool Runnings Waterpark – open a few times for the year, but they have a ton of slides and is Jamaica's #1 waterpark.
– Konoko Falls – Just as great as Dunn's River Falls! The falls is less challenging, and there are other tours you can enjoy too!
– Floyd's Pelican Bar – Not really an attraction of sorts but it's a bar in the middle of the ocean which is only accessible by boat. That fact alone makes it a place you'll want to check out.
Whenever you visit the island ensure you put a few of these places and let us know about your trip.
[kkstarratings]