Traveling doesn't have to be a luxury. While some trips are naturally more expensive than others, it doesn't always have to be this way. Even with a minimal budget on your wallet, you can still make that holiday of your dreams. When the airplane ticket and sleeping arrangements are all paid and done, what's left are only the expenses that you can save on.
Through proper planning and the right strategies, cutting down the cost when you travel is very possible. Here's how:
Visit Museums On The Free Days
Museums and other attractions often have days where they give discounts on their entrance fee. If you're fortunate, sometimes this can even be for free.
As you plan your holiday, choose each activity for the day wisely. That way, you can make the most of the days when these discounts are available. It's also a good idea to pre-book online. Not only does this save you so much time instead of falling in line physically to buy a ticket. Often, online rates can be cheaper than the prices of tickets on the day itself.
Who knows, through websites such as https://www.gopromocodes.com/stores/travelocity, you might have codes as well for discounted tickets for excursions.
Shop At Local Markets And Stores
If there's anything that you'd like to eat (outside of a restaurant), you can shop at local markets. You can also shop at local stores for souvenirs and other items you wish to purchase.
These smaller stores often have lower prices than groceries or specialty souvenir shops. Plus, you never know what trinkets you can find at a local market! That's the best place for you to haggle on the price of an item as well.
Get Tips From The Locals
If there's anyone you can get the best tips from, it's always from the locals. They can give you the best advice about the cheapest, yet high-quality enough, places to go to and restaurants to dine in. After all, they're the ones who know the city or town you're visiting by heart.
Who knows, one of these locals that you're asking might have the right connections to give you discounted activities. But, do remember to do this with a word of caution. You also have to be wary about who you're talking to. Whenever unsure, better go to a tourist information center instead.
Be Flexible With Travel Dates
This section is precisely the reason why you should book your ticket months before your target travel date. It pays to be flexible with your dates. Numerous online providers allow you to filter out your date choices by giving you the cheapest options.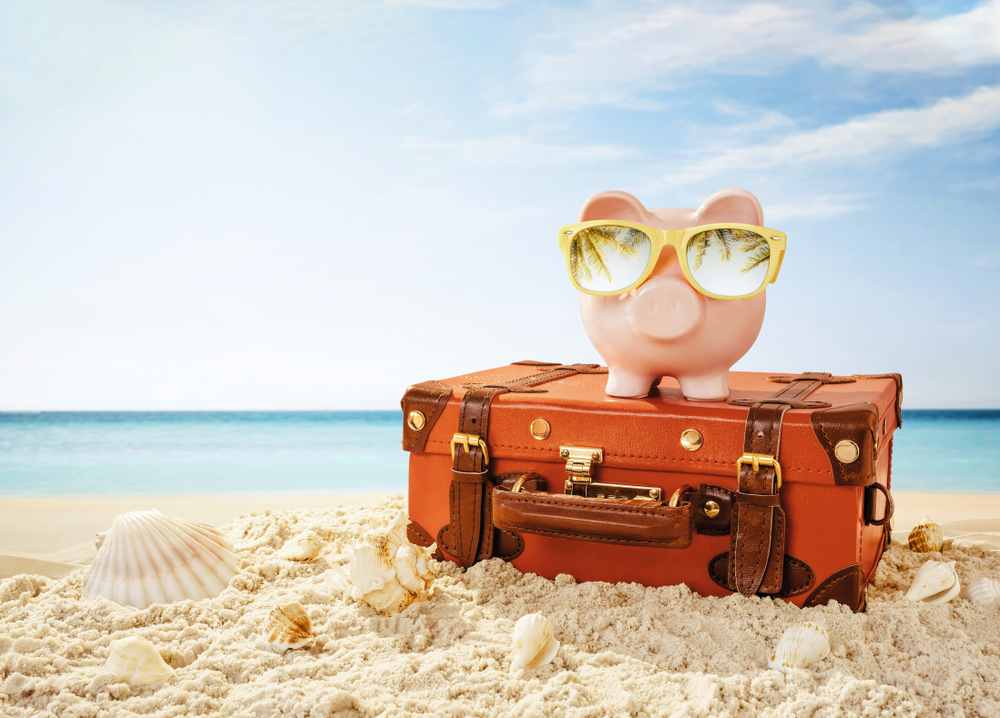 When you do this early on, you'll be surprised at how much you can save, even merely through your airline tickets alone. These extra savings that you make can go to a hotel or tour payment.
Additional tips for you to enjoy discounted tickets include:
Book your tickets when airlines are on sale
Book your flights at the wee hours of the morning, or late at night, as this is usually when prices are at its cheapest
Weekday flights are also less expensive, especially Tuesdays and Wednesdays
Wash Your Clothes When You Travel
This section applies especially if you're going to be traveling for more than a week. Save on luggage costs by packing light and smart. If you're staying at an apartment, take advantage of the washer and dryer to wash your clothes at the end of every day.
This may be a little bit more effort on your part, but the savings are going to be worth it. Plus, it's also convenient to bring less and lighter luggage. Extra kilos just for the clothes that you're bringing when you travel does add up. This can be quite an unnecessary expense.
Apply For Flyer Programs And Miles
The points may take quite some time for it to add up, but it does. Especially when you're regularly traveling with your family. There are many perks that you can enjoy by signing up for flyer programs or miles. This can include the following:
Free tickets when you've reached the required number of points
Discounts on tickets
Upgrades to a higher-flying class
Free companion tickets
Free use of travel lounges
Conclusion
Traveling is fun. And, it's always a dream. But, one of the most daunting parts of traveling always has to do with the cost. It can get quite expensive. But, traveling is always worth it.
Nothing beats the time that you get to spend with your loved ones while venturing out into a new world and a new environment. One country or place at a time, you can see more of the great big world. With these tips to guide you along the process, your wallet will give you that big thank you as well.