If you're a new visitor to the island or a local looking to hit the North Coast, you'll need a good car to get around.
Luckily for you, there are tons of car rental companies in Jamaica you can choose from. These companies range from the well-established international ones like Avis to local options like Island Car Rental and even private owners.
But how do you pick the most reliable and best value Jamaica car rental company?
Check Reviews
For starters, I recommend choosing a company that has an overall good reputation. Use your due-diligence and research the company you're interested in renting a vehicle from before pulling the trigger.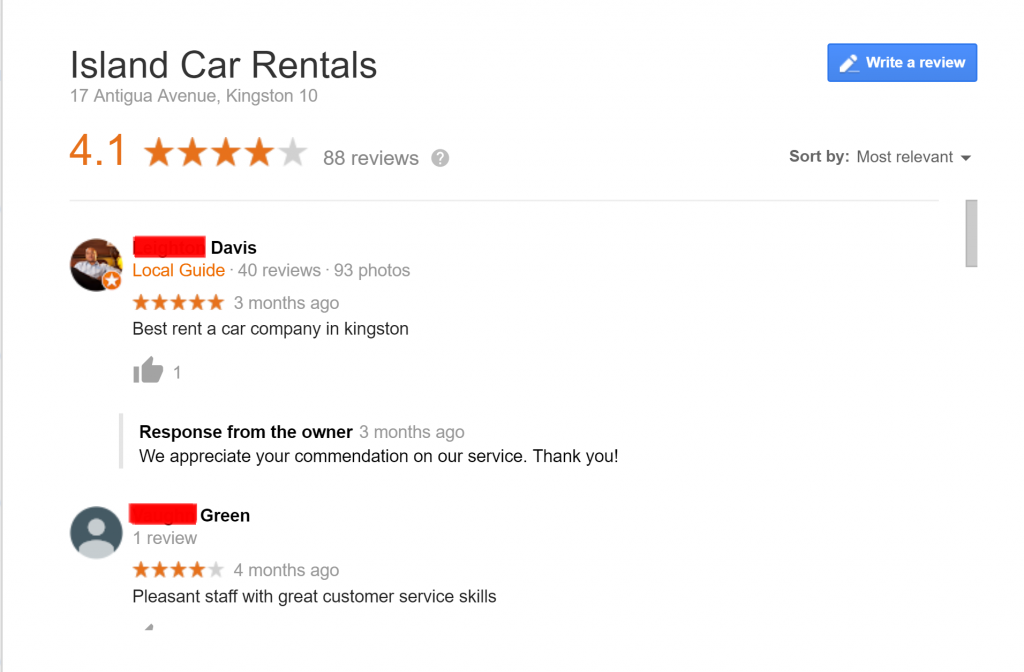 For example, Island Car Rentals (one of the more popular local companies) has over 88 reviews and an overall star rating of 4.1 / 5 on Google. Though not all reviews are positive, there are more good ones than bad, and 4.1/5 is pretty decent if you ask me. By reading the reviews of others, you can pretty much know what others experienced.
Read the Rules and Guidelines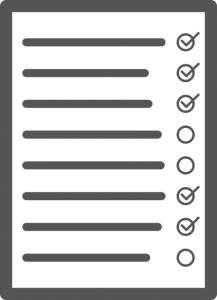 Yup, believe it or not, some rental companies have stipulations they want you to follow before they even consider renting to you.
That may include the minimum time you can rent a car for, the age of your drivers license and your experience. There may also be additional (hidden) charges and driving restrictions. For this reason it's important you ask any questions before you go with any particular company.
Check and Compare Prices
You will, of course, want the best value for your buck. So it may help if you "shop around" for the best deal. Keep in mind that certain types of vehicles will cost more than others. So rather than reserving that Honda Civic how about cruising the coast in a Suzuki Swift?
You should also be aware that the "bells and whistles" come at an additional cost. So that means the road map or GPS you want your vehicle equipped with may mean throwing a few more dollars at the dealer. By the way, you can get these two things free if you have a smartphone and a data plan (say hello to Google Maps!).
Car Rental Companies in Jamaica
There are tons of rental companies on the island, and you'll find one in almost every parish. While I encourage you to do additional research before making your decision, here are some of the top options I recommend you check out:
Avis Car Rental, (876) 926-8021
Island Car Rentals, (876) 926-8012
Budget Car Rentals, (876) 759-1793
Apex Car Rentals, (876) 952-7587
Chalis Car Rentals, (876) 952-9361
Enterprise Jamaica, (876) 906-0084
KG's Car Rental, (876) 771-7006
Alamo Car Rental Jamaica, (876) 906-0084
Call a few of the places on this list and then decide which you'd like to go with.
Let's Talk Private Car Rentals
Renting a car from a private owner can be both good and bad. On one hand, you won't have to conform to crazy guidelines or stipulations; you can much more easily rent a car and be on your way in no time.
On the other hand, these owners don't often take a proper inventory of damages already existing on their car. It's very easy for them to claim you scratched their vehicle or dented their bumper when in fact that damage was already there before you rented from them.
I'm not necessarily bashing if you're interested in renting a car from a private owner, I'm just saying be careful.
Here's a quick video on other things to consider when renting a car: