There are many exciting things you can do if you're in Ocho Rios. However, none quite compare to Yaaman Adventure Park. There's a lot of activities to do in this one location, and after visiting, I can see for myself why it has such high ratings online.
Attraction Rating Guide
| | |
| --- | --- |
| Family Friendly: | (4.5 / 5) |
| Price Friendly: | (3.0 / 5) |
| Kids Friendly: | (4.0 / 5) |
| Staff Friendly: | (5.0 / 5) |
| Activity Friendly: | (5.0 / 5) |
| Wheel Chair Accessible: | (2.0 / 5) |
A Bite into its History
The property formally called Prospect Plantation, dates back to the 18th-century and so as you can expect there's a lot of rich history. It sits on 1000-acres of land and is one of the brands under the famous attraction Dolphin Cove.
It's recent rebranding to the name Yaaman Adventure Park brought about the addition of even more exciting adventures with plans to add even more activities in the coming months.
The Yaaman Adventure Tour Experience
The first thing that will strike you upon arriving is how colorful, beautiful and vibrant the place is. It has that modern, exciting feel to it that lets you know you're in for some excitement and fun!
Here's the different things you can do here:
The Jitney Tour
The jitney tour comes highly recommended as you get to ride on an open-air tractor around the 1000-acre property. Throughout this tour, you'll learn about the rich, colorful history of the plantation and see many of the trees and fruits native to Jamaica like bananas, cassava, sugar cane and more.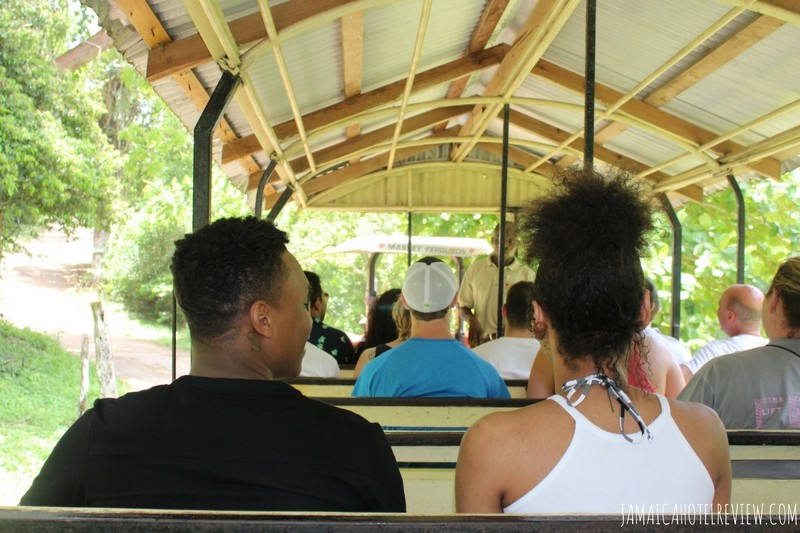 The tractor ride also passes by many areas which give you fantastic views of the Caribbean Sea. Definitely worth the price if you ask me.
The tour guide we got on this was quite funny, and you'll inevitably find yourself cracking up at his jokes when you experience this yourself too.
The Camel Ride
One of the unique rides offered by Yaaman Adventure Park is the camel rides. Now I'm not aware of any other attraction on the island that provides this. And for this reason, we had to experience it for ourselves.
On this tour, you hop on the camel as your guide walks alongside you. The seat is comfy enough for you just to relax. The camels aren't as intimidating as you may think (in fact they're pretty chilled).
During this tour, you can chat up the guide and learn more about the camels as well as get to experience the natural countryside.
Horseback Riding
Oh, I'm a big fan! In fact, I think my first experience was at this location when it was formally called Prospect Plantation.
This adventure takes you on a trail throughout the 18th-century property.
You get to learn more about the history and even experience the stunning views of the white river as well as see pimento and ackee growing along your trek.
Wet N' Dirty Ride
Without a doubt, the most popular ride here is the buggy ride. Here your professional guide will take you on an adrenaline-pumping ride through the countryside. You'll need your driver's license, and it's recommended you swap out your clean clothes for some older ones.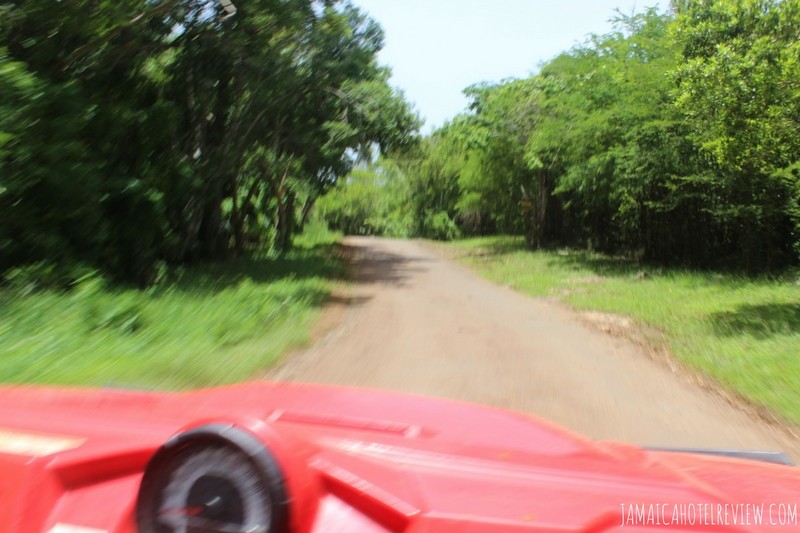 That's because you'll be powering your dune buggy through some mud and dirt (you're sure to get messy afterward). Through the different trails and uphill climbs, you'll find yourself screaming with joy! If you're doing this with someone else, you swap out the driver's seat halfway through your journey, so both of you get to experience the thrill.
The Segway Ride
Another unique ride I don't see attractions in Jamaica offering is the Segway. The trek for this tour takes you on and off the road exposing you to many of the local plants and fruits.
Culinary Tour
Of course, no trip would be complete if you didn't get the chance to experience Jamaica's cuisine. The culinary tour allows you to create some of the islands' classics – jerk chicken and festival. Here you join a professional chef on the verandah of the great house and become your own master chef.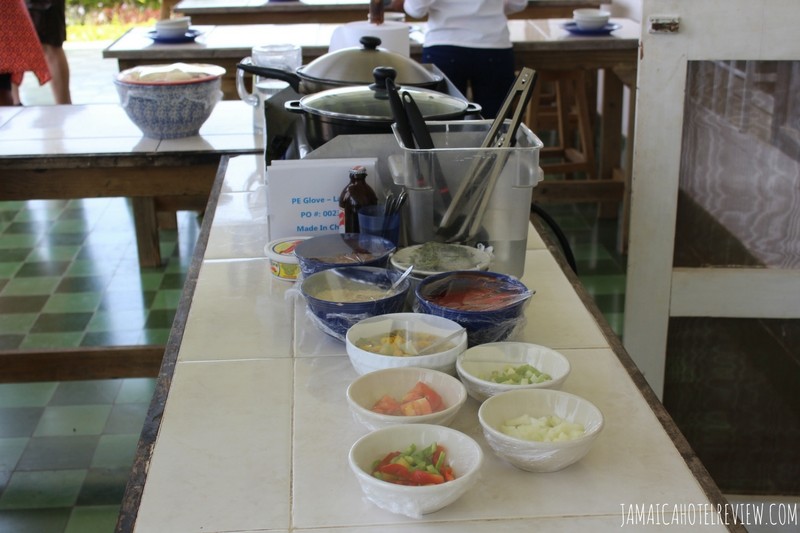 The Tour Packages
If you're not looking to do all the rides at Yaaman, you can opt to take one of the packages instead. Many hotels and resorts in the tourist capital offer packages as a part of a special deal. If you find yourself to the attraction on your own, you can also grab at one of the packages yourself.
The four options I'm aware of include:
The Yaaman Inclusive Package – $149 for Adults and $79 for Kids
This includes all the activities mentioned above and is not that bad of a deal all things considered.
The Yaaman Inclusive + Swim With Dolphins – $199 for Adults and $129 for Kids
If you've been thinking about visiting Dolphin Cove as well might as well grab this package. This is a sweet deal for you to experience the Yaaman all inclusive package plus interact with the dolphins. Win Win!
The Yaaman Basic Package – $99 for Adults and $79 for Kids
This basic package includes the jitney tour, bird aviary and meals as well. You also get the option to choose one of the other tours (buggy ride, Segway, horseback riding etc.)
The Yaaman Basic + Swim With Dolphins Package – $199 for Adults and $129 for Kids
With this adventure you get the Segway tour at Yaaman then you're off to Dolphins Cove for some more fun!
Recommendations
If you plan to visit this attraction I recommend you set aside an entire day. The opening hours are from 9AM – 3 PM. That only leaves 6 hours for you to pack all this fun in.
The one thing I didn't like about my experience here was the cost. Some of the rides were quite expensive. As for the food and drink that was quite costly too. I'd recommend you come with a full belly to save a few bucks here (walk with your own water too!).
Apart from the cost, everything else is pretty perfect.
[kkstarratings]