If you come to Jamaica, you're going to want to leave with more than just the memories. Pictures of the marvelous attractions and beautiful waterfalls can only go so far. For something you can hold on to, we recommend a souvenir which will last you a lifetime.
From cups to t-shirts, chains, magnets statues and even coffee.
Your list of items is quite endless. In the tourist hotspots of the island, there are countless options available. Ocho Rios and Montego Bay has more than enough little shops open for you to get your Jamaican fixings.
At popular attractions like Dunn's River and Konoko Falls, there are designated areas which have vendors and stores as well.
Here are a few suggestions on items you can take back home with you.
Jamaican Coffee
Well known for its delicious flavor, blue mountain coffee is one of the most well-recognized and highly-craved items in the world. In fact, a good amount of that which is produced here is exported overseas.
If you're lucky enough to get a taste, you'll want to take a few bags home with you as well. Coffee lovers will love this, and your friends and family will request it every time you come back to the island (we can almost guarantee that).
Wood Carvings
Have you ever driven through Fern Gully in Ocho Rios? If you have, your eyes may have spotted artisans displaying their artwork.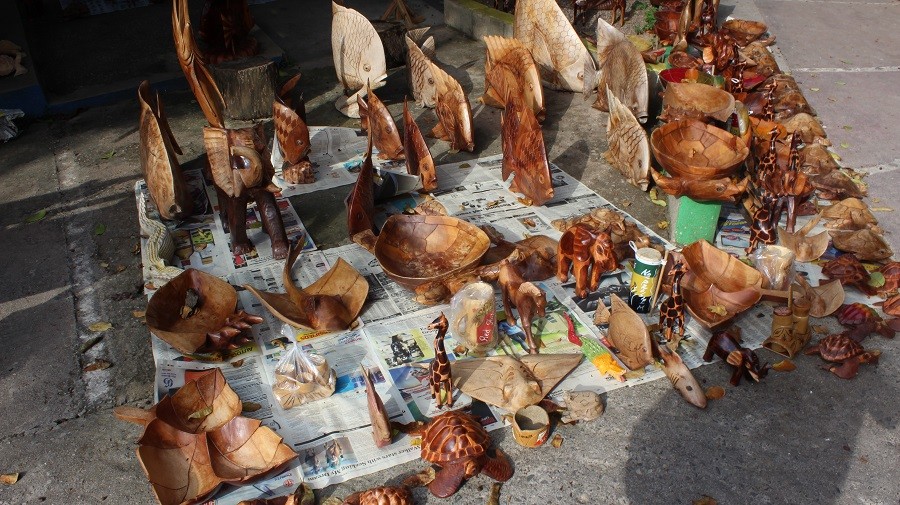 They're a set of talented people I tell you, and you can get some of their masterpieces. These authentic products are made from trees native to the island.
You can be assured of the quality. As for the one you choose, that's up to you – for e.g. you can grab a statue of Bob Marley or if you can take the wandering eyes go for one with a rasta holding his "manhood" (yes there are statues like that).
Jamaican Rum
This is known to pack quite the punch. A signature mix of rums combined and aged to peak perfection. One of the most popular which we think you'll love is Appleton.
If you so happen to get the chance to jump on the Appleton Estate Rum Tour, you'll learn so much and be able to take back a few with you home. If you're a light-headed drinker go easy on this one.
Jamaican Jerk Sauces and Spices
So this isn't necessarily a souvenir per say, and it probably won't last very long in your household, but it sure does make a lovely gift.
And if you don't know anyone which would appreciate it, why not take some back for yourself? Surely you've had the opportunity to sample some delicious jerk chicken from a place like Scotchies. Well, you can grab some of the seasonings to go so you can have that delicious taste at home.
T-Shirts, Chains, and Coffee Mugs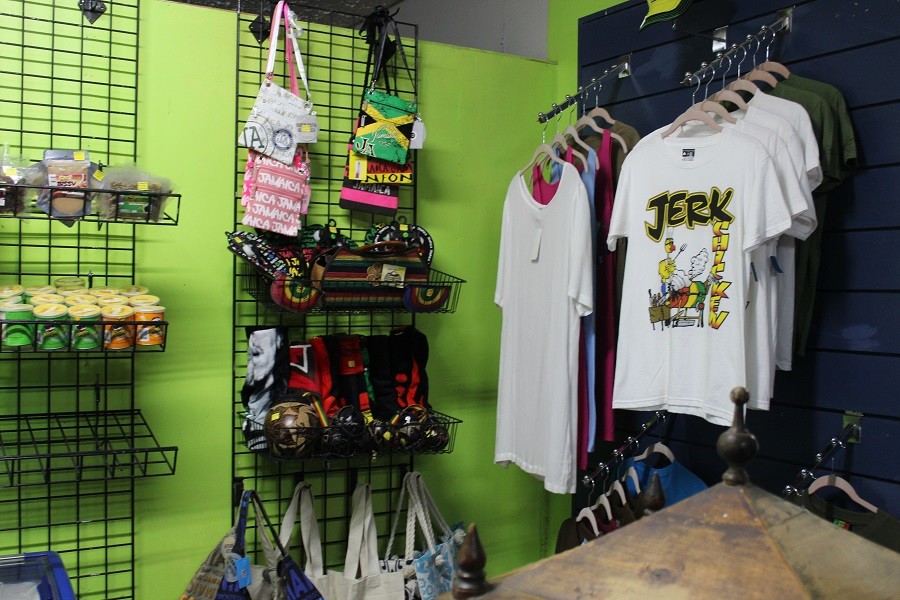 You can find an abundance of this at every turn in the tourist areas. The Ocho Rios or Montego Bay Craft markets are filled with craft vendors wanting to give you special gift items to take back home with you. As mentioned before, you can also find them at certain attractions on the island as well.
These are just a few of the many items you can consider taking home. As you tour the island and visit different shops, you'll come across other ideas as well.
[kkstarratings]