You can find a number of different beaches in Ocho Rios, some free and others not. Mahogany Beach is one of those sort-of hidden in the mix locations that's close to the main center of the town.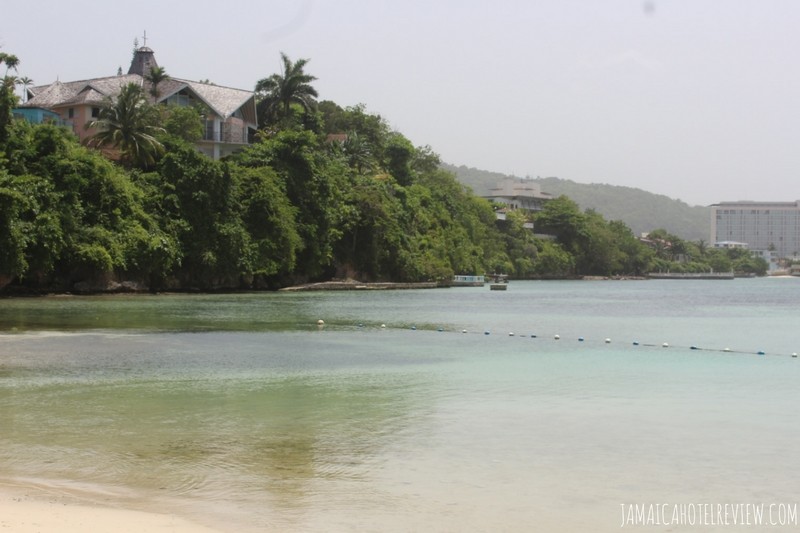 A relatively quick 10-minute drive (or less) from the heart of the city will bring you to this location. It's not a big beach by any means and not the perfect spot if you'd like to do some snorkeling, but it comes recommended if you're looking just to chill and relax.
It's ideal if you're spending the day with your kids and want them to have some fun! The water isn't that deep, and they'll enjoy exploring around.
The most important part is that it's FREE!
At the entrance, you'll notice a sign saying the beach is not open to the public. But as we came to find out that's just to discourage locals from visiting. There's no one checking into whether you're a tourist or not.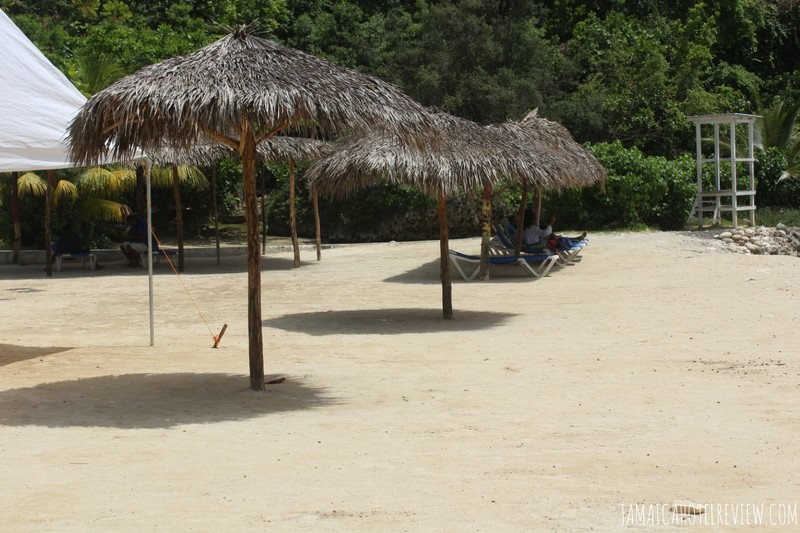 With that said, however, it's nice to know there's a cool place for visitors to the island to unwind and relax. There are beach chairs and little bamboo huts on the beach too – feel free to grab one while you're there.
Restaurants and Gift Shops
On the property, you'll also find restaurants and gift shops. You can bulk up on your souvenirs and grab a bite to eat. The jerk pork and jerk chicken (if available) comes recommended. Just keep in mind that the prices here can be a bit high. In fact, I've come across a few people making mention that things can get a little bit pricey.
Nothing is stopping you though from bringing a little cooler with your refreshments. At least that's what I would do.
The Catamaran Party Scene
The beach is also a loading point for the catamaran tours. If you're not familiar, this is the tour where you go out on those "party boats." You know, the ones with loud music, dancing, and liquor.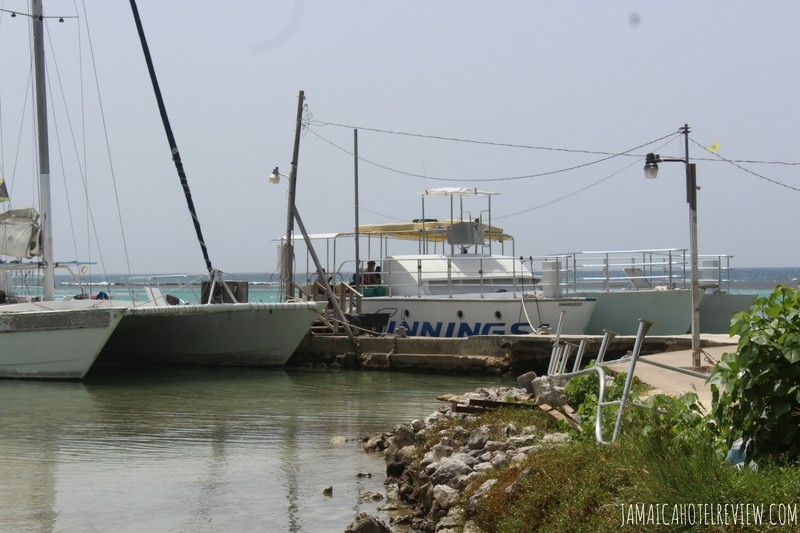 Many people enjoy it. As the boats come in to load or depart there's a nice little vibe. So if you do try it – I'm sure you'll have fun too! As you can expect, things the otherwise quiet beach can get a little noisy and packed during these loading times. You may even come across an occasional drunk – lol.
All in all Mahagony Beach provides a nice little escape for the day. Whether it is for you and your significant other or the kids. Either way you'll love it here – after all, the entry price is FREE!
[kkstarratings]