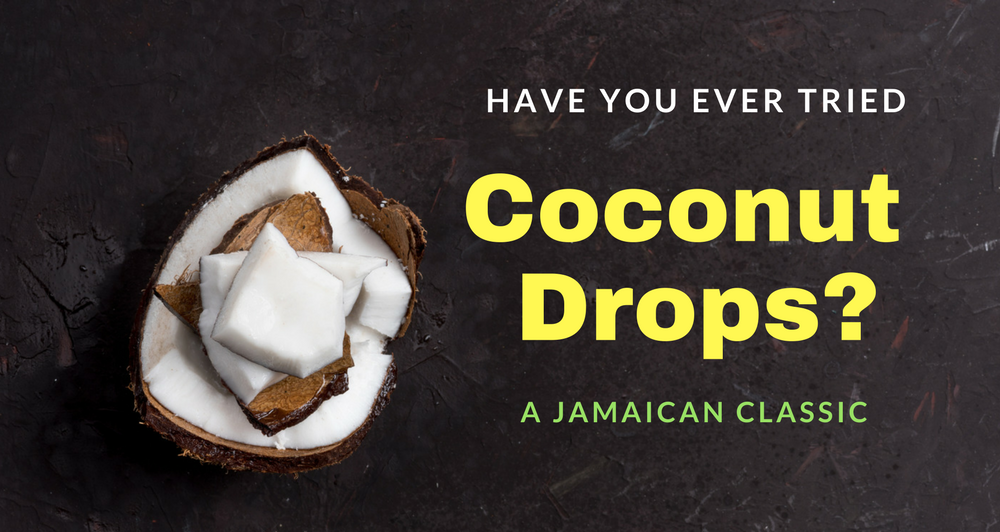 Jerk chicken is one of Jamaica's most famous foods known worldwide, but this beautiful tropical island has more to offer than spicy foods. In fact, some of their most delicious meals are the traditional desserts that are very prominently featured in the local cuisine. Let me introduce coconut drops.
This favorite dessert is made using coconut which is cut into small pieces. These pieces are then boiled in brown sugar and spices. This hot mixture is later dropped into two-inch cakes onto a banana leaf, although a greased tray will suffice. As the mixture cools, it hardens and can be eaten straight away.
The blend of sugar and spices welcome a delicious sweet and spicy flavor to your palette. So many travelers and visitors spend a lot of time trying some of the more famous Jamaican dishes, such as salt fish and ackee, cassava cakes and jerk chicken, that they entirely skip this delicious treat.
Naturally, with Jamaica being a tropical island, it only makes sense that coconuts are a prominent ingredient, but this Caribbean paradise is also well-known for its wonderful spices, particularly ginger. Any visitor who tries this tasty snack enjoys it, and it is clear to see why it's a favorite for both young and old.
The recipe for coconut drops is straightforward, and almost everyone on the island knows how to make it. If you find yourself craving something sweet and spicy with a Jamaican twist, give this recipe a try and join the thousands that already relish in this delicious flavor.
Recipe for two people (24 drops):
Ingredients:
8 cups of water
4 cups of dry coconut, diced
3 cups of brown sugar
2 tablespoons of ginger
Directions:
Put the water on to boil, add the diced coconut and boil for about 40 minutes.
Add the sugar and ginger and continue boiling for about 35 minutes until the mixture becomes syrupy.
Drop using full tablespoons onto a green banana leaf or on a greased cookie sheet.
Allow the drops to cool until they have fully set.