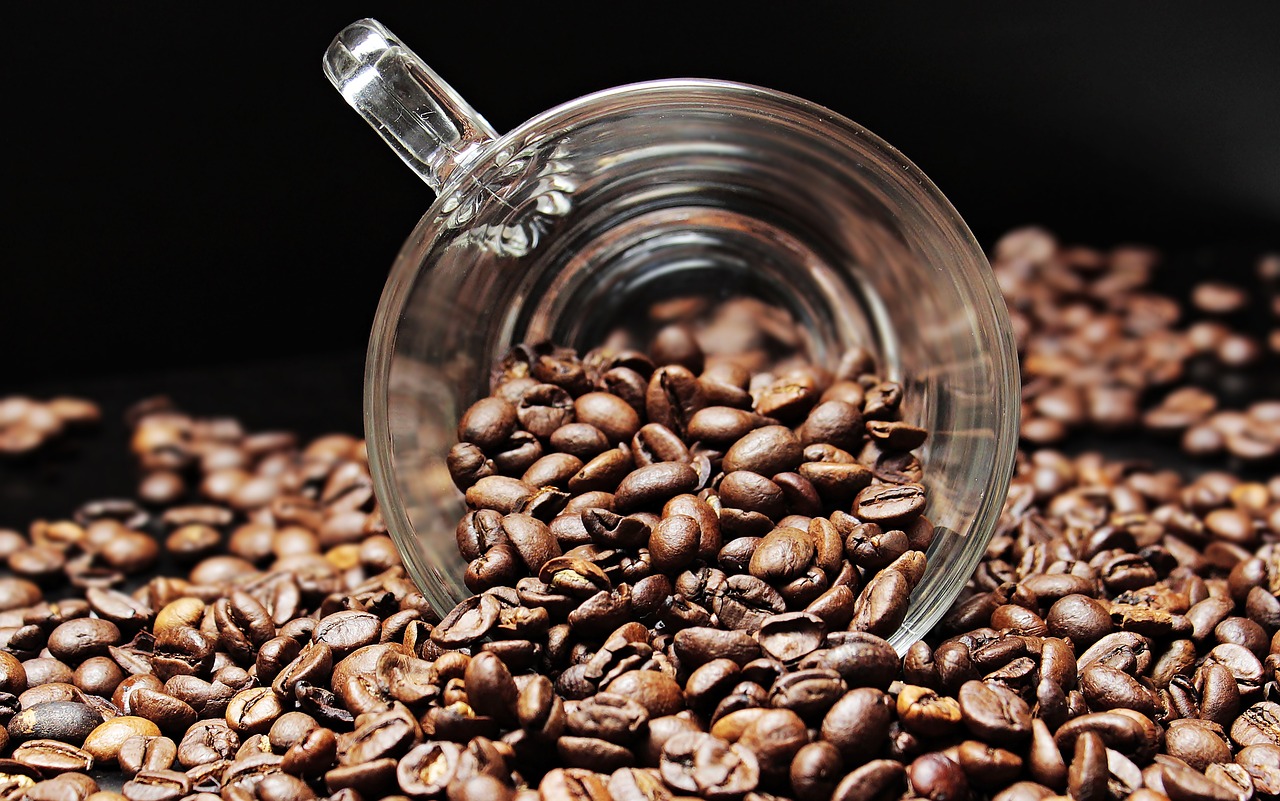 Whether you're heading to the Caribbean for a much-needed vacation or celebrating a wedding of a close family or friend, the countries that make up the Caribbean islands are known for their incredible beaches and fantastic weather year round.
And yet when one thinks of the Caribbean, high-quality coffee doesn't always immediately come to mind.
When we think of places with the best coffee in the world, we might think of Colombia or Brazil. According to Tradecraft, top-quality coffee beans are grown in Hawaii, Colombia, Brazil, Ethiopia, Kenya, and Indonesia.
But the Caribbean certainly holds its own with unique and delicious tasting coffee.
Here's where to find (and enjoy) the best coffee in the Caribbean.
Head to Jamaica
If you're looking for some of the best coffee the Caribbean has to offer; you'll need to make your way to Jamaica, which is world famous for their unique Blue Mountain coffee, according to USA Today.
Grown in the nearby mountains, the rocky terrain offers the perfect environment to create rich and vibrant coffee flavors, and as a result, Jamaica is home to some of the best coffee you can find anywhere in the world.
Whether you're a casual coffee drinker, or want to enjoy some of the best coffee around, the Blue Mountain coffee is sure to leave your taste buds happy.
Dominican Republic
Thanks to the Dominican Republic's diverse landscape, their home soil is perfect for taking the flavor of your coffee to the next level. Best yet, their weather allows their coffee to be produced and packaged year round.
Especially delicious for those who enjoy drinking their coffee black, the Dominican remains the coffee world's "best-kept secret."
Because the Dominican Republic is also home to some of the highest quality sugar produced, we recommend you give your coffee an extra spoonful or two of sugar to really take your coffee experience to the next level.
Coffee Heaven in Haiti
Unfortunately, devastated by recent political turmoil and natural disasters, the Haitian people continue to take great pride in producing some of the best coffee around. Known for their "Haitian Bleu" blend, the local coffee is both rich in flavor and goes down incredibly smooth.
Their coffee flavors are known to be incredibly consistent across production. With that, you know exactly what you're getting with each cup.
Though they are not yet a global coffee powerhouse they once were, it's only a matter of time before their delicious coffee remerges on the global coffee scene.
Regardless of where your Caribbean travels take you, there are dozens of local specialty coffee shops that offer delicious coffee flavors that are hard to find anywhere else.
And for those really looking to taste it all, coffee can drastically differ in flavor depending on where you're traveling.
On top of the great tasting coffee, your "Cup of Joe" often goes incredibly well with the full range of Caribbean cuisine offered, so you're certainly in for a treat.
The Caribbean really does offer the of both worlds for both drink and dining. Not to mention their incredible beaches.