Some may argue that there's not a ton of attractions in the capital city of Kingston to see and enjoy. While there may be some slight truth to that, there's still places like Hope Gardens which allow you to kick-back, have a picnic and relax.
Occupying up to 200 acres of land, the Hope Botanical Gardens is the perfect place for a relaxing date, a family outing or even bird watching. But more on that later. The Hope Botanical Gardens was created back in 1873 from a section of land once belonging to Major Richard Hope (an English Coloniser).
Today, the location is the largest garden area that's open to the general public.
The Nature Preservation Foundation holds the responsibility of managing this beautiful, picture-perfect grounds.
As far back as I can remember, this place has always been one of complete serenity and relaxation. It's an excellent spot to take your entire family, perfect for a "day date" with that special someone and a fantastic location if you want just to admire the pristine beauty of your surroundings.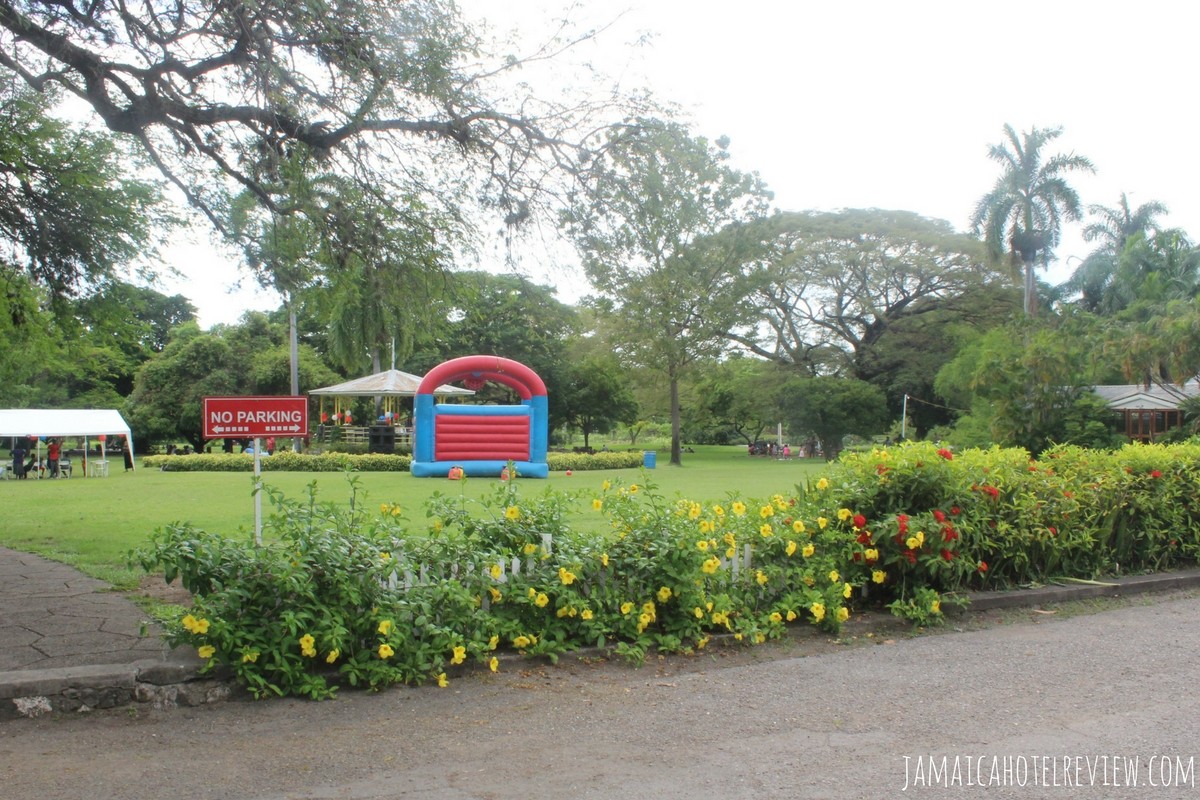 As a super bonus, if you're a university student (big up UTech), consider it the perfect place for some peace and quiet while you study for your exams or unwind from the daily stress of assignments and course work.
Yoga and Bird Watching
Another big plus about this location is the yoga and bird watching sessions which they hold frequently.
Yoga is a relaxing destresser where you twist, stretch and turn all while focusing on your breathing. This is often done in a distraction-free environment which Hope Gardens is known to be.
As for the bird watchers among us, you'll love arriving in the early morning (around 6:30) to capture the resident birds which make this place their home.
You can learn a ton about the migration and nesting habits of the feathery vertebrates. Bird watching sessions are regularly held every first Saturday of the month. Be sure to grab your binoculars and your cameras to capture them in flight.
The Plant Nursery
On the grounds of the property, you'll find a wide variety of plants many of which are available for sale at the plant nursery.
You're likely to find roses, duranta gold plants, petunia plants, palms, hibiscus flowers and so much more (too much to list here).
The flowers and plants come at a wide range of prices, so feel free to call them ahead of time and find out if they have what you're looking for in stock.
Picture Perfect Wedding Shoots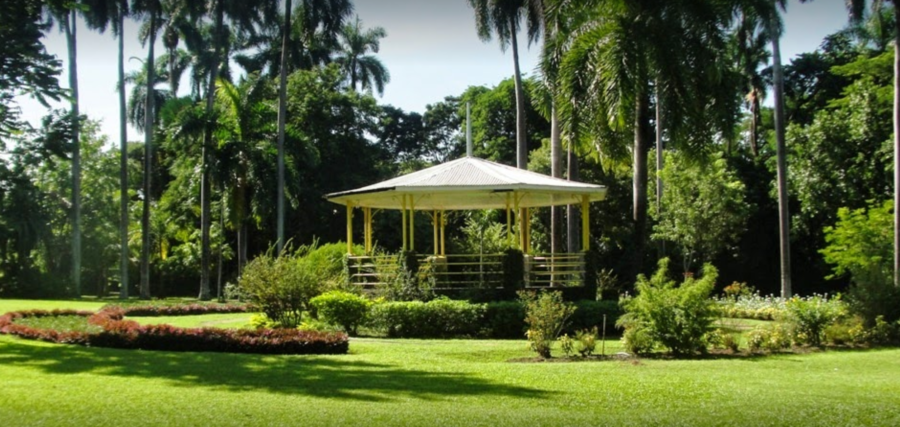 After exchanging your vows at the church, you'll want to run off to hope gardens and capture the moment on film.
It's not uncommon to find a few wedding parties at the location. There's a beautiful walkway lined with flowers that provide excellent opportunities as well as benches, gazebos and of course those lily ponds.
If you're thinking about heading there, read my guide on finding the best Jamaican wedding photographer.
The Zoo
The hope zoo is another draw to the area as it's connected directly to the gardens. While the entry fee to the zoo section isn't free, it's also definitely worth a visit.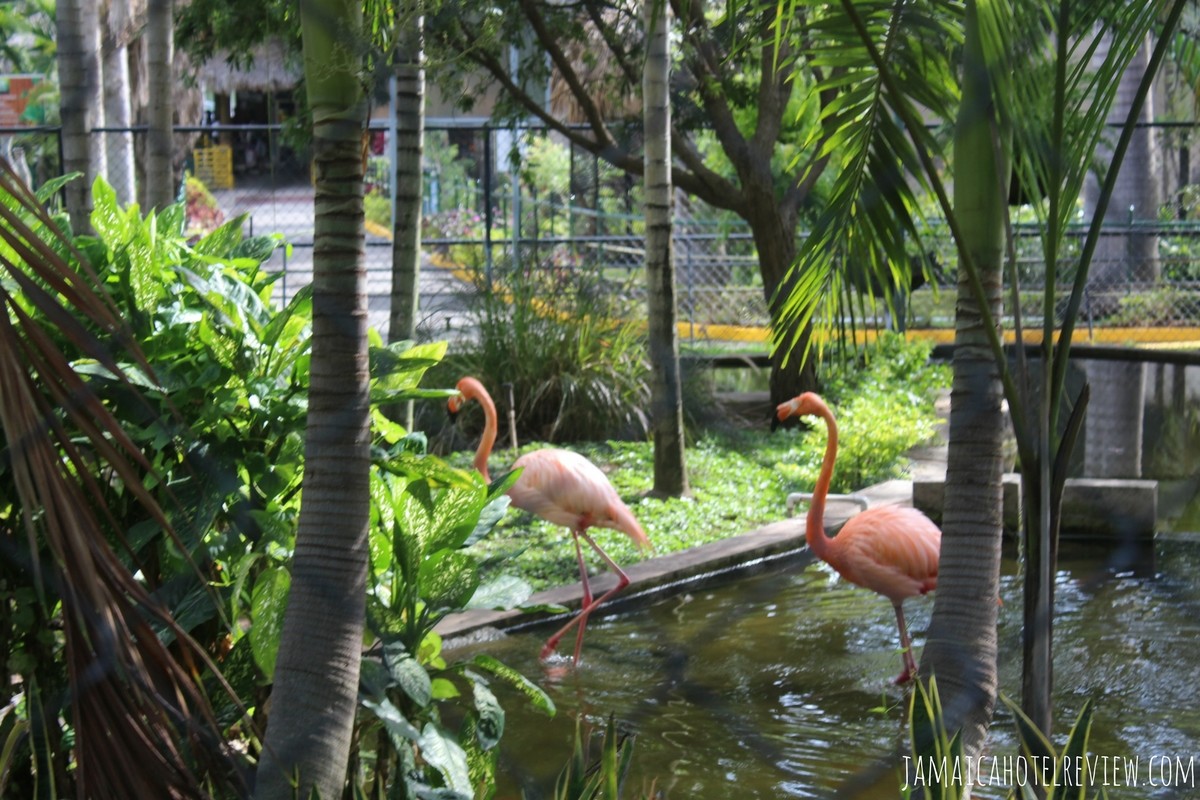 They have over 60 species of animals some of which are endangered. The grounds are kept immaculately clean with many areas for you to take a break and have a drink if you get tired. If you end up visiting, be sure to say "Hi" to the resident lion.
Admission Cost
That's the most beautiful thing about this chill spot. The garden is 100% FREE! You'll probably want to walk with a little cash though for food and drink (if you didn't bring your own). You'll often find vendors close by which can provide you with something to quench your thirst.
The Hope Zoo, on the other hand, has an entry fee of J$1500 for adults. For children 3 – 11, it's J$1000. Senior citizes also pay $1000 and kids under 3 years enter FREE.
What to Bring
Well, it all depends on how you plan to spend your day. Be sure to take with you a blanket and a good book if you intend to do some reading. Are you coming with kids? That's great. Allow them to take their footballs and frisbees with them – they'll burn a ton of energy running up and down.
As mentioned before, the area is perfect for photography. With tons of flowers and plants, you'll never stop snapping away. There are scenic areas too (for e.g. by the lily pond) that will allow you to capture some great shots.
So packing that camera is essential.
How to Get There
Hope Gardens is located on Hope Road relatively close to the University of Technology. You can hop on a JUTC bus or Papine taxi which should take approximately 15 – 20 minutes to arrive from Half Way Tree.
Of course, if you're a tourist and unfamiliar with Kingston, you can charter a local taxi driver. Taxi Services like OnTime, El Shaddai or Apollo (just to name a few) are available at an affordable cost.
Here's to hoping you visit with the kids. Have fun!
[kkstarratings]